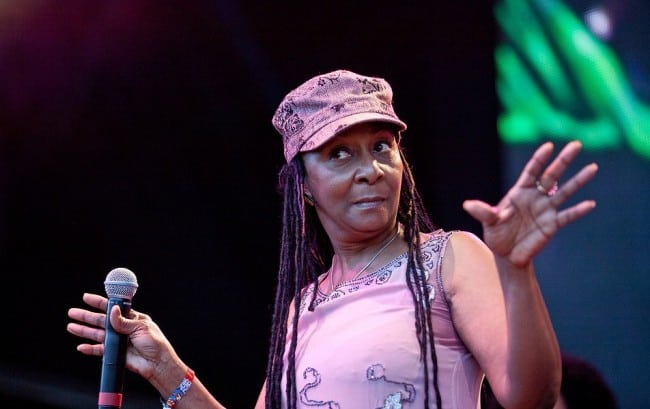 "There has always been Reggae here," began Come Again drummer Mehmet, disagreeing that something like SirenFest – Istanbul's premiere reggae music festival on Baykuş Beach, could never have occurred before now. "But", he conceded, "we can say it is much more popular now".
Like most reggae fans in Istanbul, I have been revelling in the atmosphere on the scene this year, which has seen an explosion of activity unheard of in my short years here. The Wailer's performance at Küçükçiftlik Park, Lee Scratch Perry's Babylon set, and local group Sattas' wave of media acclaim having produced the country's first reggae album along with the organising of the first SirenFest in three years this summer, have been just some of the most momentous moments I can think of.
But along with most of the music press in Turkey, I had neglected how long the music has had a presence here, in lieu of a scene like this weekend. According to Mehmet however, reggae had been present since the first radio show/group Version Favourite, came on the airwaves in 1993. Back then, "To buy albums, you had to go out of the country. They never used to sell any records here."
Fans with Congo Natty (Photo by Harun Kurum)
Everything changed with the internet, however, and a short twenty years later reggae is incredibly accessible, and in demand. Looking around, the average profile of festival-goers definitely casts most in the copy-paste-and-share generation.
Unlike shows in Europe and the US, there are not many veterans looking for a taste of their youth here, Turkish reggae fans are not 'carrying the flame' of their rudeboy or skinhead forebears. There is no talk of nostalgia for the old days, this is it – from scratch – and it is pretty exciting.
Most artists were pleasantly shocked that SirenFest organisers decided to hold a second festival in one year when it was announced last month. But it didn't take long before word got around that the line-up would be even more star-studded this time, with Dawn Penn and Congo Natty performing a DJ set.
One of the DJs mixing on Saturday afternoon, Akansel Piskin (alias Boss DJ), who has a knack for performing ska, dub and ska-punk sets at special club nights around the city, claims that Congo Natty stole the show on Friday night, and he was not the only one to think so.
Other main headliners on Friday night were Sattas, delivering as confidently and tightly as ever. They have had enough practise by now, gigging non-stop since early June. Judging from the Basit-hound eyes of most festival-goers on Saturday morning (or, late afternoon to put it more accurately), the opening night had been raucous.
Saturday saw a number of DJ sets playing until 6pm, while most of the crowd was busy sun-bathing on the sand. At that point the first bands got up to play. Maskaya have been doing well, playing in Nayah and few other raggae-friendly joints in the city. They don't have the fan base quite yet, but still deserve a later slot, having played a good set that included a cover of 'Time Bomb' by everyone's favourite American ska-punks, Rancid.
Come Around definitely showed great finesse on stage. Singer/trumpeter Kelly has a voice that could melt the pants off a nun, which only increases your appreciation of his trumpet skills. Mehmet's proficiency on drums should also be noted. In any case, the whole group perform well as a unit whether playing their own material or covers like Gregory Isaac's 'Night Nurse'. The crowd loved it.
After their set ended it was back to the bar for most for a 7TL beer or, if anyone was feeling peckish, a 7TL plate of chips or a 7TL sandwich. Stuff like this adds up, and with the closest village a 15TL taxi ride away, the festival has a pretty tight monopoly. Aside from these extras though, it is worth 40TL for the day (and night), and 15TL for a ready tent is not extortionate considering how vital one is.
Dawn Penn's early arrival had been confirmed by the mid-afternoon. Some said she looked pissed-off, and sure enough when I interviewed her before her set started at midnight she looked ready to vent about everything. It turned out the artist, who has been recording hits since the very first days of ska, is keeping more than busy. She had just come from Japan, and with brief spells in her North London home, had spent most of the year visiting different cities in the US.
It turns out Dawn has been promoting a new book, entitled, 'The Story of My Life'. I have a feeling that for anyone interested in how reggae developed from the early Studio 1 years of the 60s to the present day, it could be an incredibly eye-opening account of the intrigue surrounding the old guard, and their fights over rights and royalties violations. It turns out the early scene has been dogged by bitter disputes leaving almost no-one untouched. Has anyone from those days remained pure? I interjected, to which Dawn gladly rolled out a few names including Ken Booth, which restore my faith a little, at least.
As her band prepared for the set, we were treated to a spectacle of Capoeira. Capoeira is a Brazilian mix of martial arts, dance, hypnotic chanting, traditional instruments and, judging from the dropped jaws of every woman in the crowd, softcore-porn for anyone with a soft spot for flexible hippies.
Dawn's set was incredibly enjoyable, and showed how seriously underrated her Rocksteady material is, overshadowed by her later number one ('No, no, no'), not to mention the sheer quality of slower numbers like 'Night and Da'y ("That's not even reggae – that's R n' B," she cried, ridiculing the crowd's applause).
Without a doubt though, 'No, No, No (You Don't Love Me)', is what propelled her to mainstream fame. "People think I've only got one song", she said between songs, "Personally, I think they must be joking". However, just before the finale, word went around the crowd that the police had arrived. Although there is no sign of civilisation for a 15TL drive, someone seemed to have neglected the fact that the building next door was a large police academy, and we had over-ran our fun.
Within five minutes, a hugely disappointed crowd disappeared back to the bar, where the lights were swiftly cut, leading to an exodus to the beach. Any group of people who had had the foresight to make a fire there soon found themselves hosting various wandering groups of raggamuffin refugees, peering out of the darkness prompting drunken sing-a-longs.
All in all, a great evening. Anyone interested in going next year should keep informed via this
facebook link
.